Needham Broughton High School


Class Of 1961
In Memory
Lonnie Michael Cayton VIEW PROFILE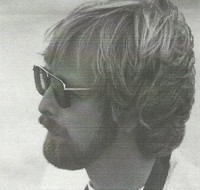 Lonnie Michael "Mike" Cayton, 74, of Swansboro, NC passed away peacefully at home on May 1, 2017. Mike was born in Raleigh, NC to the late Reverend Lonnie E. Cayton and Geneva M. Cayton on January 17, 1943. He was the eldest of 3 sons.
Mike graduated from Needham B. Broughton HS in 1961 and continued his education at East Carolina University until he was called to bravely serve our Country in Vietnam as a Staff Sargent in the Marines. During his deployment, Mike received numerous decorations including a Meritorious Mast. He was honorably discharged in 1971, and returned to finish his education at Campbell University where he received his Bachelors of Business Administration Degree. During his senior year at Campbell, he served as Attorney General of the Student Government Association.
Throughout his work career, Mike served in a number of administrative positions with the State of North Carolina government which included Immunization Field Representative for the NC Department of Health and Human Services, Chief of Field Services for the Division of Youth Services, and Facility Director for the C.A. Dillion School in Butner, NC. Following these years of service with the State of NC, Mike fulfilled a lifetime dream of pursuing his passion for photography and moved to St. Thomas, US Virgin Islands. His photographs of the island's scenic beauty received first place awards and accolades for excellence. Mike returned to the US and employment with the State of NC as Director of Juvenile Services at the Juvenile Evaluation centers in Swansboro, NC and Elizabeth City, NC until his retirement in 1991. Mike's love of playing golf drew him to Lake Royale, Bunn, NC where he served in the role of General Manager of the Lake Royale Property Owners Association until moving to Swansboro, NC to live on a golf course near the beach.
Mike is survived by a daughter, Kellie, his brothers, Carle Galen (Buddy) Cayton (Pamela), Ellis Gene Cayton both of Raleigh, NC. His beloved companion of 30 years, Maya, a Red Lord Amazon parrot, good and loyal friends Tom Herman, Richard Gay (Cindy), Carl Schaler (Susan), Donald Keaton (Susan), Gary Cowen (Vicky), and many beloved nieces, grand nieces, nephews, grand nephews and cousins.
Mike was cremated at Munden Funeral Home and Crematory, Inc. in Morehead City, NC. A celebration of Mike's life will be held in Raleigh, NC on July 2, 2017. Please access their website at www.mundenfuneralhome.net for details. Memorials in Mike's honor can be made to Wounded Warriors Project, National Processing Center PO Box 758512 Topeka, Kansas 66675 or Paralyzed Veterans of America, Donation Processing Center PO Box 758532 Topeka, Kansas 66675.
Click here to see Lonnie Michael's last Profile entry.