Needham Broughton High School


Class Of 1961
In Memory
William (Jerry) Murchison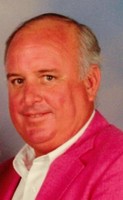 William Jerome "Jerry" Murchison, 70, of Cooper City, passed away on Thursday, March 27.
Jerry was born in Raleigh, North Carolina on February 18, 1944. He played football while attending Cathedral Latin High School and Needham B. Broughton High School in Raleigh and graduated from North Carolina State University with a Bachelor's Degree in Political Science and Economics in 1967. He was a member of the U.S. Navy Reserve and served on active duty in the Submarine Service for two years (1963-1965) aboard the USS Sea Lion and USS Requin.
After graduating from N.C. State, Jerry began a long career in construction-related sales and marketing, working first for Lehigh Portland Cement in central Florida and then with National Cement and Ben Hill Ready Mix in Atlanta, Georgia. He and his wife, Kitty, moved to south Florida in 1982. Jerry was a co-founder of Delta Building Supplies and retired in 2009 after 20 years of service with R. S. Elliott Specialty Supply.
Jerry enjoyed making furniture and over the years tackled many DIY projects at his residence. He was an avid reader....The New Yorker Magazine was a favorite.
Jerry was predeceased by his two brothers, Conway Murchison of Ponte Vedra Beach, Florida and Murdoc B. (Sonny) Murchison of St. Augustine, Florida and a sister Peggy Ann Murchison Hogan of Raleigh, North Carolina. He is survived by Catherine D. "Kitty" Murchison, his loving wife of 49 years; his daughter Melissa Davis (Jason) of Davie, Florida, his daughter Meredith Walker (Eladio) of Kingston, Jamaica and four grandchildren: Phoenix, Zoey, Cyrus and Holden.
In lieu of flowers, the family requests donations to be made to Hope Outreach Center, Inc., Davie, Florida. Funeral and visitation will be handled by Fred Hunter's in Davie, Florida.