Needham Broughton High School


Class Of 1961
In Memory
James Roland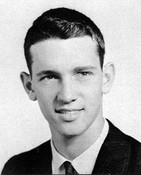 DEC. 14, 1942 - MARCH 6, 2010

SHELBY - Mr. James Ivan (Jim) Roland Jr., 67, of 1802 Arbor Way Drive, went home to be with his Lord on Saturday, March 6, 2010, at Hospice Cleveland County.
Jim was born Dec. 14, 1942, in Franklin, to the late James I. Sr., and Florence Virginia Henson Roland. His parents, upon recognizing that God had given Jim a special talent, moved to Raleigh when he was in the fourth grade so he could become involved in organized little league baseball. Upon graduation from Broughton High School, Jim was drafted by the Minnesota Twins in 1962. He spent 10 years in professional baseball as a pitcher for Minnesota, Oakland A's, NY Yankees and Texas Rangers. During his professional career, Jim lived out Ecclesiastes 9:10, "Whatever your hand finds to do, do it with all your might." Upon completion of a professional baseball career, Jim became a sales consultant for sporting goods. His business career allowed him to be involved in what he loved and the opportunity to share his Christian witness with coaches and young athletes across the Southeast. He retired from E.C. Frazier & Associates, Inc. in January 2010.
Jim was a member of Elizabeth Baptist Church and the Joyce Roberts Sunday School class. He is best remembered for his love of others, his generosity and his compassion toward those in need. Jim's witness was truly demonstrated this past year as he fought a courageous battle with cancer. As Jim finished his game of life, he entered through the gates of his eternal home and was most certainly greeted with the words, "Well done thy good and faithful servant."
Jim is survived by wife, Vicki W. Roland of the home; son, James I. (Jimmy) Roland III of Winter Garden, Fla.; three daughters, Jan R. Heckman (Mike) and Lori R. Swope (James), both of Winter Garden, Fla., and Megan R. Torgerson (Bill) of Stratford, Conn.; stepson, Chad F. Spangler (Carmen) of Augusta, Ga.; brother, George Gary Roland of Franklin; mother-in-law, Grace P. Whiten of Gaffney, S.C.; 11 grandchildren; and one great-grandchild.
Memorial Service: Wednesday, March 10, 11 a.m., Elizabeth Baptist Church
Officiated by: Dr. Rit Varriale, Dr. Danny West, Dr. Wayne Brown and Dr. Alice Cullinan
Visitation: The family will receive friends one hour before the service, at the church.
Burial: Tuesday, March 9, 1 p.m., Oakland Cemetery, College Drive, Gaffney, S.C., with Dr. Rit Varriale and Mr. Guy Duvall officiating
Memorials: In lieu of flowers, memorials may be made to Diversified Ministries, P.O. Box 70777, Myrtle Beach, SC 29572
Funeral home: Cecil M. Burton Funeral Home & Crematory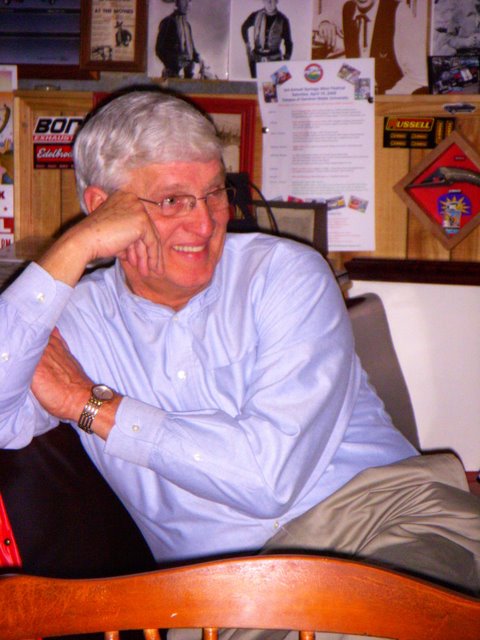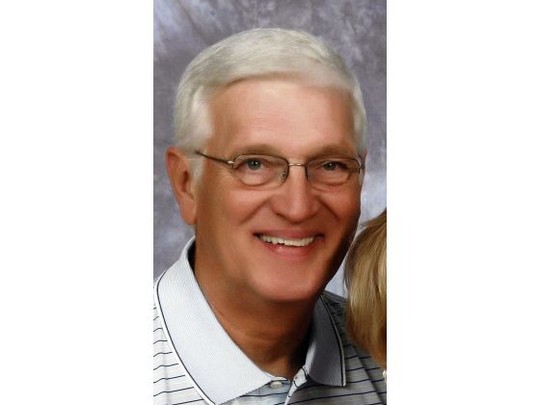 SHELBY — Jim Roland will be laid to rest Wednesday, but his legacy will not.
There's his career as a southpaw pitcher in Major League Baseball; his devotion to his Elizabeth Baptist Church family; then a business career that he turned into a witness for his faith in God.
And there's one more way that became very special to him in the final months of his life.
Just retired in January from sporting goods sales, Roland had talked for some time about his desire to train as a hospice volunteer when his time became his own.
Last year, he asked fellow church member Pam Isaacs, director of Marketing and Public Relations for Hospice Cleveland County, about it.
"One day after church, Jim came to me and said that he would like to become a Hospice volunteer when he retired. Knowing the need for male volunteers, I was delighted! "
So was Volunteer Services Coordinator Krista Haynes.
"Our goal is to assign a volunteer to every patient," Haynes said. "That means not just the 14 here at Wendover, and the eight who will be at Kings Mountain when it opens, but more than 150 patients who receive hospice care at home or in nursing facilities."
One qualifier for a hospice requires that five percent of total patient contact hours come from volunteers, Isaacs said.
"Many of our male patients want to be matched with a male volunteer but with the majority being female, this is not always possible."
Jim had personal experience over the years in visiting fellow church members and friends who became patients, said his wife, Vicki Roland.
"He had a heart for these patients and liked how people were treated here," she said.
But Jim's dream was not to come true for him. Diagnosed with cancer, he became confined to home.
Enter Linda Shope, another Elizabeth member.
"After Jim got real sick, our Sunday school class was taking a meal one time a week to Vicki and Jim. When it was my turn, he told me his one regret was not being able to be available as a hospice volunteer."
Even in pain, Jim still wanted to be a help to someone, Shope said.
"Jim [was] a Christian who lives by example every day. He [would] always bring a smile to someone and share his faith with you," Shope said.
Shope, with clinical depression and fibromyalgia, is challenged getting out of her house very often. However, at home that night, she couldn't get Jim's thought out of her mind.
"I wanted to be back in my safety zone; but that night when I prayed, I asked God, 'If this is want you want me to do … The next morning, it was like God said, 'This is yours!'"
Her news that she wanted to serve in Roland's honor thrilled him, his wife said, e-mailing Shope that he had a big smile on his face.
"Jim came to Hospice on Feb. 14, and now here she is," Vicki said in a March 3 interview. "We've come full circle."
Shope, already trying out the job, starts her formal training in the 12-hour volunteer class starting Monday.
"There is a huge need for volunteers here and in homes," Shope said. I want to help in some small way and it helps me."
Jim Roland's memorial service is Wednesday at 11 a.m. at Elizabeth Baptist Church.